TAA Team
See also :
Advisory Board Members
TAA Governing Board Members
Mrs. Susan Raj
,
Principal Director
B.Sc. Nurse, M.S.W. (M&P), Doctor of Humanity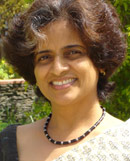 Dr Susan Raj possesses more than 25 years of experience in her field. She completed her B.Sc. in Nursing from the College of Nursing, Indore, M.P. After obtaining her MSW in Medical and Psychiatry from the Karve Institute of Social Services, Pune, she began working for people infected / afflicted with HIV/AIDS. Her areas of expertise are project designing, monitoring, evaluation and implementation. She has also designed a Life Skills Orientation Program (LiSOP) with value based sex education, which has been successfully implemented in various schools and among youth groups. She was invited by the World Health Organization (WHO) as a temporary advisor to design an HIV intervention program for various high risk communities. She has travelled widely as a resource person in the field of HIV and AIDS. As the Founder and Principal Director of TAA, Susan spearheads innovative ideas and projects to transform rural India into a vibrant entity in our nation's progress and development. She has been conferred with Doctorate of Humanity by the Emmanuel Theological Seminary, Kota in Rajasthan, India. She is the Co-Founder of TAA Sagarmitra Project
Mr. Vinod Bodhankar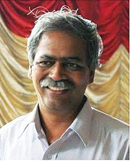 He is a TEDx speaker http://www.youtube.com/watch?v=CO4oqVg6bpM
He is the Founder of Namashyog, a Spiritual Practice to transform homo sapiens to cosmo-sapiens,(Maanav to Vishwa-maanav), a 2 year training in Kundalini Shakti Yoga to be leaders for Rashtra Nirmiti.


Director, Vishwasanskruti Sarvaanga Sahayog Center, Tulapur


President, Jalabiraadari - Pune District


President, SETU-Net, Pune (Sustainable Environment Through Universal Networking)


Trustee, Jaladindi Pratishthaan


Visiting Faculty, YASHADA, Mid-Career Environment Orientation for Grade I and II State Government Officers including IAS Cadre.


Visiting Faculty, National Water Academy, Khadakwasla (Central Water Comission), "People Participation in River Conseravation" Awareness Workshops for Grade I and IAS officers from all over India


Active Member, National Society for Clean Cities, Pune


Patron Member, Bhandarkar Oriental Research Institute


Active Resource Person and Teacher in IEARN (International Education and Resource Network, New York, USA)


Member, Board of Directors, LK International, NY, USA (Education of Students from marginalized populations - in 12 countries)


Mentor and Co-Founder, Omkaar Sahayog Healing Center, NewYork


Senior Vice President, Rollball Federation of India (Latest program- 1st Roll Ball World Cup with 17 countries participating, March 2011. This game of Indian origin is played in 25 nations and was born in Pune, Maharashtra, India in 2002)


Joint Director, INLOGSYS Pvt Ltd & PARALLEL TRACK Pvt Ltd – both Bangalore


Director, Systems Analysis, PARMISOFT Systems Pvt Ltd, Pune



Vinod networks citizens groups across the city to empower them to accomplish their visions. Through SETU-Team, he and the team are working to synergize a team of 20,000 volunteers via Internet in Pune who give 1 hour every week for the City – Especially for the River Restoration Programmes.
The SAGAR-MITRA School Students' Plastics Recollection and Recycling Program (initiated by TAA and supported initially by SETU and Clean Garbage Pvt Ltd) has already given 25,000 school students… and the target for the school academic year 2013-2014 is 1,50,000 school students. It must be noted that each student changes and recruits 3 people from his family, on an average across the City. As such, SAGAR-MITRA is proving to be the fastest recruiting program for a Personal and Team Action Project.
He is currently on Teams for river-restoration initiatives in three river basins:
Ramnadi River Basin (Pune City and peri-urban area) - Polluted and Encroached River


Agrani River Basin (Sangli District; Taluka Vita) - Dry River with Overexploited Water Resource


3. Maanganga River Basin (Satara-Sangli-Sholapur Districts) – Dry River with Overexploited Water Resource


ARTHUR FERNANDES
PSYCHOLOGIST, DRUM CIRCLE FACILITATOR & ARTS BASED THERAPIST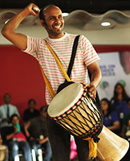 A musician by passion and psychologist by compassion, Arthur graduated in Abnormal and Developmental Psychology, and completed a Master degree in Industrial Psychology from Fergusson College, Pune. Having developed an ardent fondness for music since he was six, rhythm has stayed with him. School and College events beckoned, and Arthur featured them at National level competitions. An achiever of National level certificates in Fine Art, and Outstanding contributor and performer of music from Fergusson College, he has been a celebrated leader in organizational skills, cultural programs, and soft skills development under the University of Pune.
Arthur is an Internationally Trained Drum Circle Facilitator under the guidance of Arthur Hull.
He played an integral role in the Human Resource and Employee Relations Department at Infosys, and handled one of their largest profiles. Responsible for Employee Engagement, Employee Assistance, Employee Emergencies / Health Management, and Employee Induction for over 5000 employees in the BPO sector, Arthur also led and managed large events successfully, at zero budget.
With his years of experience in music, Arthur has learned the direct, as well as alternative healing powers of music. With the assistance of music as the core of his counseling sessions, workshops and motivational talks, he is a certified Arts Based Therapist. Amongst various other activities, Arthur facilitates Drum Circles on small and large scales for communities, NGOs, schools, universities, institutes and corporates across India today.
As a certified Arts Based Therapist, he has previously worked as a Counselor at St. Andrews School, Pune, and offers his services helping NGO's to conduct Life Skills Training Programs, workshops and sessions on Motivation, Confidence Building, Decision Making, and Sex Education in schools and colleges across Pune, Mumbai and Goa. He is a guest faculty at Indira Institute of Management and Pimpri Chinchwad Engineering College, Pune, and teaches students for the MBA in Human Resources course. A regular invitee to conduct sessions on Motivation, Handling Emotions, and Thinking Out of the Box by Sophia College Mumbai, and many schools in Goa, Arthur is a life coach and emotional intelligence trainer.
A Board Trustee and Director of Resource Mobilization for an NGO, The Academic Advisors, Arthur also practices as a counsellor and an Arts Based Therapist at his own clinic. As a trained psychologist with in-depth insights into the human psyche, Arthur occasionally assists the police in solving cyber crime cases.
Mark Raj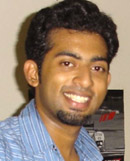 The youngest member of the TAA Governing Board , is the embodiment of modern day youth with a flair for entrepreneurship.
Mark has a passion for song-writing, music and dance. He has deviated from a conventional educational career path to specialize in activities which hone his God-given talents, to strive for excellence in his chosen domain.
Besides endorsing the core-objective of TAA - to develop entrepreneurial skills among our youth - it is highly commendable that he, as a Trustee of TAA, leads by example, in "walking the talk".
Mrs.Shilpa Smart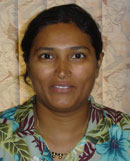 Shilpa is a fine example of the modern day woman balancing household chores with entrepreneurship activities.After completing her B.Com in 1999, she engaged herself in accounts writing work until she set up her own private business operations in Pune. Along with her husband Dwijen (employee of arogya.com) she worked enthusiastically for two years to better the lot of wives of drug / substance abuse addicts through an organization called the Sahachari Group, in association with the Muktangan De-addiction Centre, Pune. As the sole proprietor of Dheer Enterprises in Pune, Shilpa and her team provide a wide range of screen, offset and digital printing services; flex and vinyl printing for indoor and outdoor publicity; stationery and office supplies and other related services.With TAAs focus on entrepreneurship initiatives leading to generation of business and wealth, she brings added value and insights to our organizations core objectives.
Mrs. Archana Shamkant Mirashi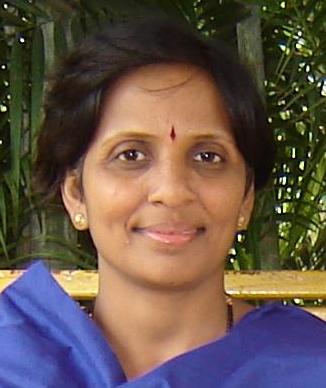 Mrs. Archana S. Mirashi obtained her M.Sc.(Physics) with specialization in Electronics and Telecommunications from the University of Mumbai in 1994. She also holds a Diploma in Digital Electronics and Microprocessor conducted by ITES, Mumbai. Presently holding the post of a university approved full time lecturer in PVGs College of Engineering and Technology, Pune, she possesses over 11 years experience serving in the capacity of full time / part time / visiting lecturer at various institutions. The academic expertise that Archana brings to TAA is invaluable to our core projects evolving under the domains of education, environment and empowerment.
TAA Advisory Board Members
Dr. Babu Joseph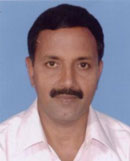 Dr. Babu Joseph completed his Naturopathic studies from the Gandhi Nature cure College, Hyderabad in 1976 and had his practice as a Naturopathy and Yoga physician in Kerala for 5 years in private sector and 25 years in the Govt. Nature Cure Hospital, Varkala , Trivandrum. Since July 2005, he has taken up the responsibility as the Director of the National Institute of Naturopathy under Dept. of AYUSH, Ministry of Health and Family Welfare, Pune. He has been instrumental in developing the institute to a National level premier institute of Naturopathy in the country with in this tenure.
Mr. Augustine Mendonca
,
Chief Executive Officer
Diploma in Mechanical Engineering, Consultant - HRD & Administration, Motivational Trainer & Counselor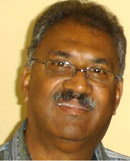 Augustine (Gus) is an alumunus of St. Vincent's High School, Pune. He obtained a Diploma in Mechanical Engineering from the Cusrow Wadia Institute of Technology, Pune. He is an expert in formulating and implementing administrative systems, defining operational procedures for optimum work output and staff capacity building for any type of industry or organization. His 35+ years of experience in HRD & Administration includes a 15 year tenure in Bahrain in the same field. Having relocated to India in 1994, he has offered consultancy services to a multi-national bank, hospitals, educational institutes and NGOs. He has a special talent of mentoring youth and teaching effective communication / soft skills. He conducts special, innovative Spoken English classes at St. Joseph's Night High School, St. Vincent's Night College of Commerce and other private organizations in Pune. Presently as CEO and core member of TAA, he works with a passion to realize its vision and mission.
Mr. Hans Billimoria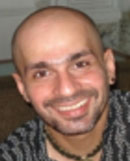 Mr. Hans Billimoria was educated in Sri Lanka, Madras and Scotland. In 2005 Hans returned to Pune, India to take on the role of Project Manager of Deep Griha Societys HIV/AIDS Unit. Ugly Tree is his first novel. Wake Pune, a forum where all the NGOs, GOs, Corporate, groups and individual come together to act in solidarity for reducing the stigma and discrimination against HIV & AIDS infected and affected people, was initiated and lead by him. Currently he is in Sri Lanka leading, guiding and mentoring youth to become the ambassadors HIV & AIDS prevention, control and care brigade.
Dr. Bobby John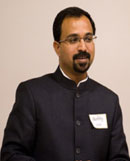 Dr. Bobby John's Experience as President of Global Health Advocates (Non-Profit Organization Management industry). Global Health Advocates is an international not for profit organization with offices in India and France, set up to engage and support all stakeholders in the global fight against AIDS, TB, Malaria and other diseases of poverty.Primary medical care Management of primary and secondary level hospitals. Management of not for profit public health interventions Policy Change advocacy and communications Partnership and coalition building for policy change Strategy for public policy Board room experience at international, national and grassroots levels (multi-lateral, not for profit and corporate entities) Bobby Johns Specialties: Public health policy advocacy,communications and social mobilization, public health strategy, corporate strategy, coalitions & partnerships.
Mrs. Laxmi Kumar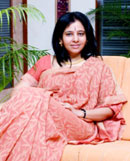 Mrs. Kumar has M.A. Degree in Social Work from Tata Institute of Social Sciences, Mumbai. She has also done her Post graduate Diploma in Human Resource Management.She is a Board Member of the Society For Intercultural Education and Research (SIETAR) India Chapter.Lakshmi is the Director of The Orchid School in Baner, Pune.She is an executive committee member for a youth organization called Centre For Youth Development and Activities.She has written a chapter for a book on effective parenting of young adults. She contributes articles regularly to local newspapers mainly on her intercultural experiences with Swedish students.
Advocate Zaheer Khambatta
B.Com. LL.B

Mr. Khambatta completed his LL.B. through the ILS Law College, University of Pune. He started practice as an Advocate in 1984, confined to the original and appellate side of Civil Law / in the Courts of Pune and Civil Appellate jurisdiction in the Bombay High Court. Besides holding a Masters Diploma in Business Administration, Adv. Khambatta was amongst the four practicing lawyers from India to be awarded a British Council Scholarship for Commonwealth Young Lawyers Course at the Institute of Advanced Legal Studies in London. Having initially started with a partnership firm Kadiani and Khambatta with a fellow Advocate in 1991, he now runs his own practice under his sole proprietorship firm Khambatta & Associates, providing legal services to Corporates, Firms, Societies, Individuals and Trusts.
Dr. Kailas. N. Bavale
M.A., M.Phil., Ph.D. (Economics)

Dr. Bavale possesses an illustrious track record in his academic and work career paths, with twenty four years of teaching experience at senior college and post graduate levels. He has had over eleven years of research experience in guiding more than 100 project reports of graduate students. The subjects of these project reports included co-operation, agricultural economics, integrated rural development, banking and finance, home economics and economics of natural resources. Besides conducting a wide spectrum of social and field work activities, delivering lectures and speeches, organizing HRD training programmes, Dr. Bavale has held innumerable assignments across the length and breadth of Maharashtra State in very prestigious administrative capacities. His areas of special interest are Education and Economic Development; Science Technology and Rural Development; Value Education, Science & Human Resource Development; Spiritual Aspects of Life and Balanced Development of Soci ety; Sustainable (Holistic) Economic Development. . Dr. Bavale is presently the Director of State Resource Centre, Pune. .